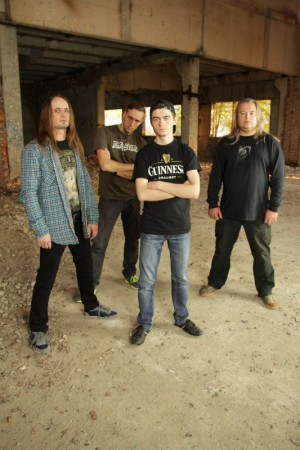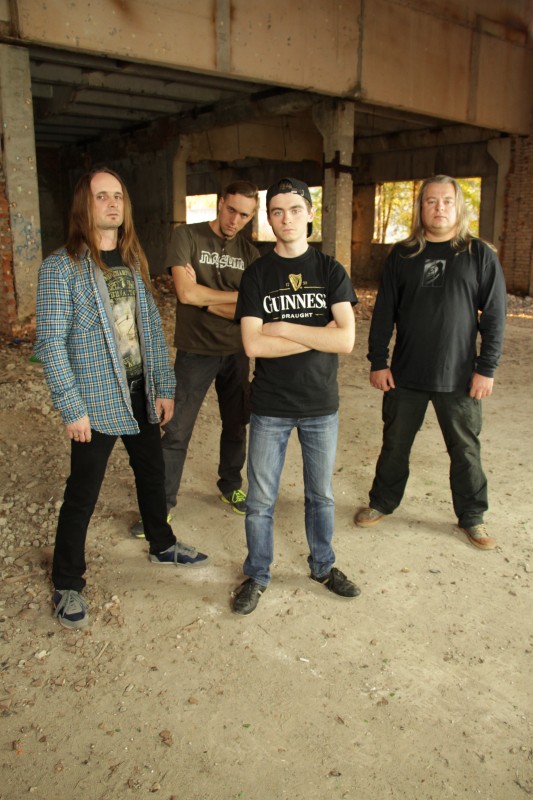 Подобається! D.HATE
Місто: Львів | Жанр: death/groove
After the attempt to revive EUPHORIA, one of the most popular bands of Lviv death-scene of the 90's, Andriy "Ryba" Polyak, the leader of D.HATE, starts a new project in 2009.
D.HATE ( full name DISTRICT HATE) had its first appearance in Lviv, Ukraine, in October 2010, on the Halloween day. The band shared the stage with SADIST (Italy), VIRGIN SNATCH (Poland), CRIONICS (Poland) and others.
From the beginning of 2011 D.HATE is very active in performing at concerts and festivals. At the same time they prepare material for recording.
On April 9, 2011 the band successfully performs at the "RUINATSIYA IX" rock-festival. The materials from the festival became part of the concert video for the "Ghost" single. Immediately after that the band enters the studio to record the material for their debut album.
On September 9, 2011 D.HATE issues its debut album, "Game with Ghosts", at the Metal Scrap Records. In November 2011 the band starts the tour to support the album. D.HATE performs in Poland, the Czech Republic and Hungary.
Later on the band continues to perform actively, participating in the festivals in Ukraine and Europe. They appear at the stage with Sabaton, Eluveitie, Christ Agony, Dead Infection, etc. Legacy, Terrorizer and other mass media write about D.HATE.
In May 2014 the band signed the contract with Full Metal Service, Croatia.
D.HATE has recently finished recording their second album. All the work, in particular recording, mixing and mastering was done by Wojtek Wieslawski and Slawek Wieslawski at Hertz Studio, Poland.
New Album's Title is L.I.F.E. (Look Into Fear's Eye).  
Band:
Maksym Moiseienko - vocals
Andriy Polyak - guitar
Dmitriy Zolotarev - bass
Denys Oliynyk - drums
http://youtu.be/WqagdTwwtEs
http://youtu.be/NJ5uIcdf_Sk
http://youtu.be/J_Cig94Vg24
http://youtu.be/FJfO2E2ap5s
www.dhateofficial.com
www.facebook.com/d.hateofficial
www.vk.com/dhate